It's been a busy Summer period for the Corporate & Institutional Broking team at WHIreland and we are delighted to have signed a number of new brokerships, supported a number of fundraises, as well as continued acting as trusted advisers to our 76 quoted clients.
New clients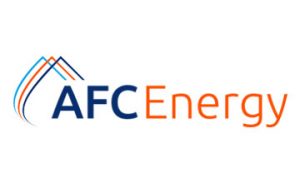 NOMAD & Joint Broker to AFC Energy plc
AFC Energy produces generating units that can be either used for large-scale electricity production, co-located in commercial or business premises or integrated into bespoke application units.
---

NOMAD & Joint Broker to Digitalbox plc
Digitalbox is a pure play digital media company with a pedigree in emerging publishing technologies. Entertainment Daily's mix of TV and celebrity news delivers millions of UK users every month. The Daily Mash is the UK's leading satirical news site with an army of loyal readers and a spin-off TV show. These brands enable advertisers and agencies to engage and drive communication with valuable audiences at scale.
---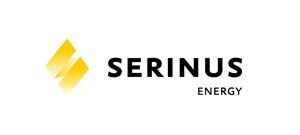 NOMAD & Joint Broker to Serinus Energy plc
Serinus Energy plc is an international oil company with operations in Romania and Tunisia. The focus of the Company is to enhance shareholder value by growing oil and gas production through the efficient allocation of capital.
---

NOMAD & Broker to Watchstone Group plc
Watchstone Group is an AIM listed company with technology at its core. They offer leading technology solutions primarily to the insurance, automotive and healthcare industries.
---

Joint Broker to Jubilee Metals Group plc
Jubilee Metals Group Plc is an industry leading metal recovery business focussed on the retreatment and metals recovery from mine tailings, waste, slag, slurry and other secondary materials generated from mining operations.
---
Joint Broker to Oriole Resources plc
Oriole Resources PLC is an AIM-listed exploration company, operating in Africa and Europe. Oriole is focused on early-stage exploration in Cameroon and the more advanced Dalafin gold project in Senegal, where IAMGOLD has the option to spend US$8m to earn a 70% interest.
---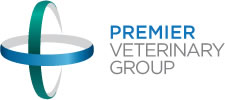 Broker to Premier Veterinary Group plc
Premier Veterinary Group is a leading provider of preventative healthcare programmes to veterinary clinics in the UK, Europe and the USA.
---
Transactions

NOMAD & Broker to Cadence Minerals plc
£1.6m Fundraise
June 2019
---

NOMAD & Joint Broker to Immotion Group plc
£2.4m Fundraise
July 2019
---

NOMAD & Broker to Norman Broadbent Group plc
Blocktrade
September 2019
---

NOMAD & Joint Broker to Entertainment AI plc
£8.61m Upcoming AIM Admission
(subject to shareholder approval)
September 2019